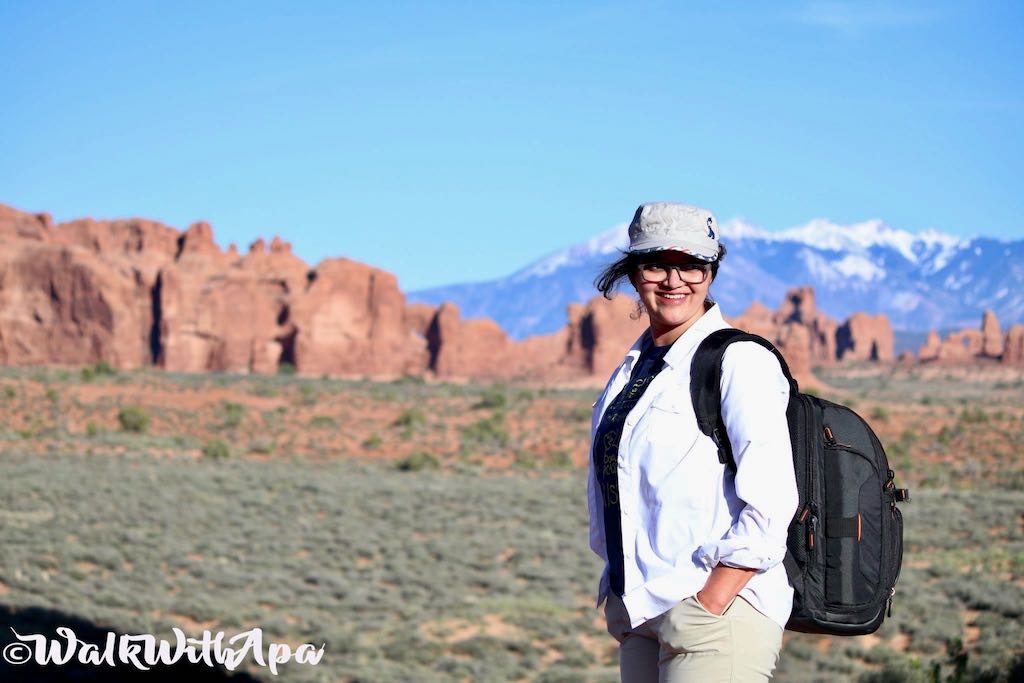 Namaste! I am Aparajitha [aparājita əpərɑdʒɪtə] or Apa [əpə] for short. I have lived in two countries and been traveling for as long as I can remember. These days, I mostly travel solo and occasionally with family or friends.
My love for travel started at a very young age. My parents would always plan trips and take me somewhere every vacation in addition to short weekend trips. Travel became an integral part of my life. Something that is true for my parents as well.
I have been recording my travels since I was 8 years old. I still have my first travel journal, a pocketbook that I received as a gift before my first long trip. Back then, that meant 10 days and about 5000 km.
Thereafter, I have travelled extensively in 25 countries, seen most of the US and been exploring the vast India. I have always been an advocate for sustainable travel; even before I knew what it was. I walk, take public transport, avoid flying when possible, carry my own water bottle, lunchbox (for extra food) with cutlery and a cotton shopping bag. I eat local food and buy fruits in local markets. I don't buy any animal products or be in places that make money through animals. I am a vegetarian and could be a vegan if not for my need for milk.
When I am asked where I am from, I can only answer it with a country and not a city. Due to my father's transferable job, the city I was born in and the ones I grew up are different. I spent most of my adult life in two major cities in India and two in the US. Living in different parts of the globe, coupled with all the traveling made me more adaptable to change and various cultures.
I have a Masters in Computer Science from University of Southern California and worked with major tech companies in the US for over 6 years. I am also an artist, photographer and writer. I am as intrigued by human languages as I am by machine languages. During the time I spent working as a software engineer, I realized that the time I could spend on my creative interests reduced drastically. I used to pride myself in being a 5th generation writer in my family but soon I found my writings confined to technical documents and drawings to flow diagrams!
Thus began my journey of exploration. I left my job and the country I called home for 8 years in the pursuit of newer pastures and wider knowledge. I decided to learn life the best way possible – by traveling and meeting people. I decided to devote more time to paint, write and solve puzzles. I decided not to be bound to a routine. I decided to free my caged mind.
This blog is an attempt to share my experiences and knowledge acquired from the gigantic open classroom called the world – with the hope that you can find my experience, advice and tips useful.